Posted on Saturday, November 23rd, 2013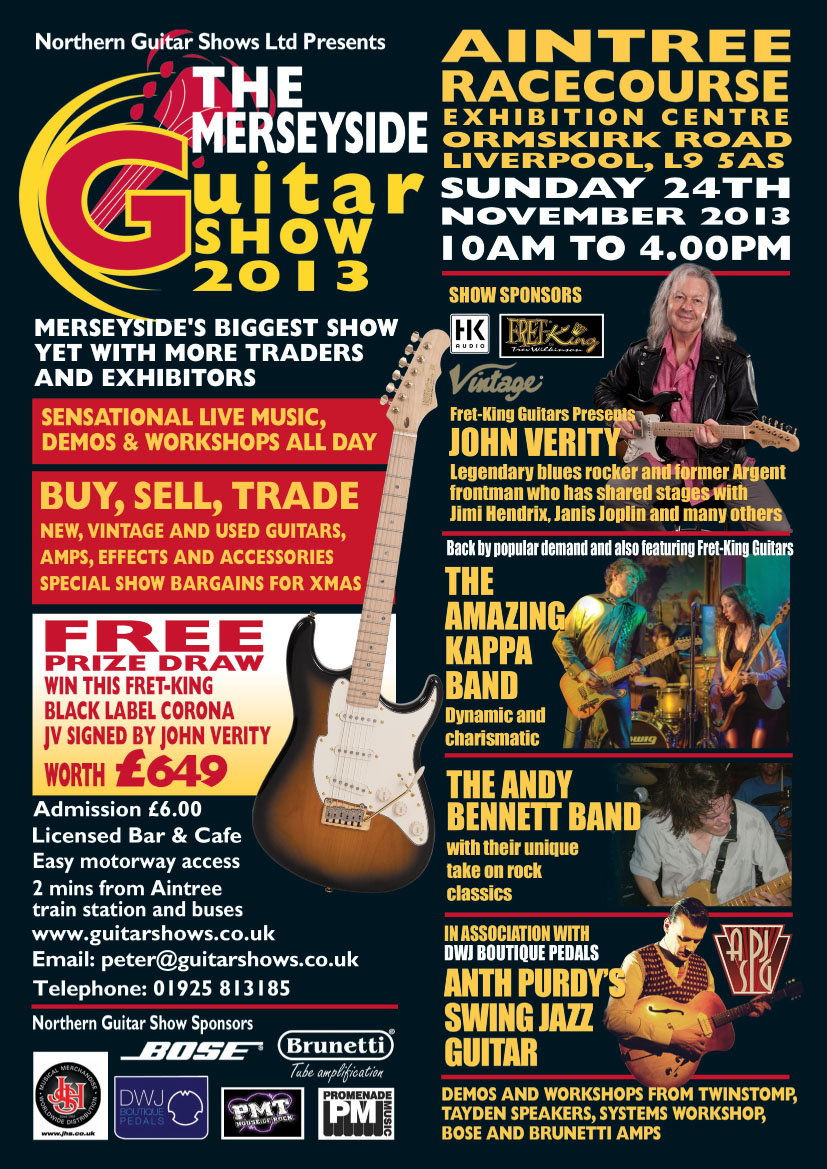 I'll be at the Merseyside Guitar Show on Sunday 24th November!
Come and try out a Cigar Box Guitar in this awesome lively event.
Say 'Kanye West is shite for 20% off ANY guitar!
Now one of the UK's biggest regional shows dedicated to guitars, the Merseyside Guitar show features four floors with more than 80 exhibitors, collectors and dealers. The show offers a unique opportunity for attendees to buy, sell and trade new, second-hand and vintage guitars, amps and accessories, with special show bargains helping in the run-up to Christmas.
There will be live music all day including a return visit by popular local sensations, The Amazing Kappa Band, with more acts to be announced closer to the date.
The show also features workshops and demos from Twinstomp Effects, Tayden Speakers, Wienbrock Amps and Matrix Amplification.
The Merseyside Guitar Show is sponsored by John Hornby Skewes, Fret-King and Vintage Guitars.
For more information, contact the show's organisers on 01925 813185.